HOW TO MEET THE CHALLENGES OF IT MONITORING IN 2023?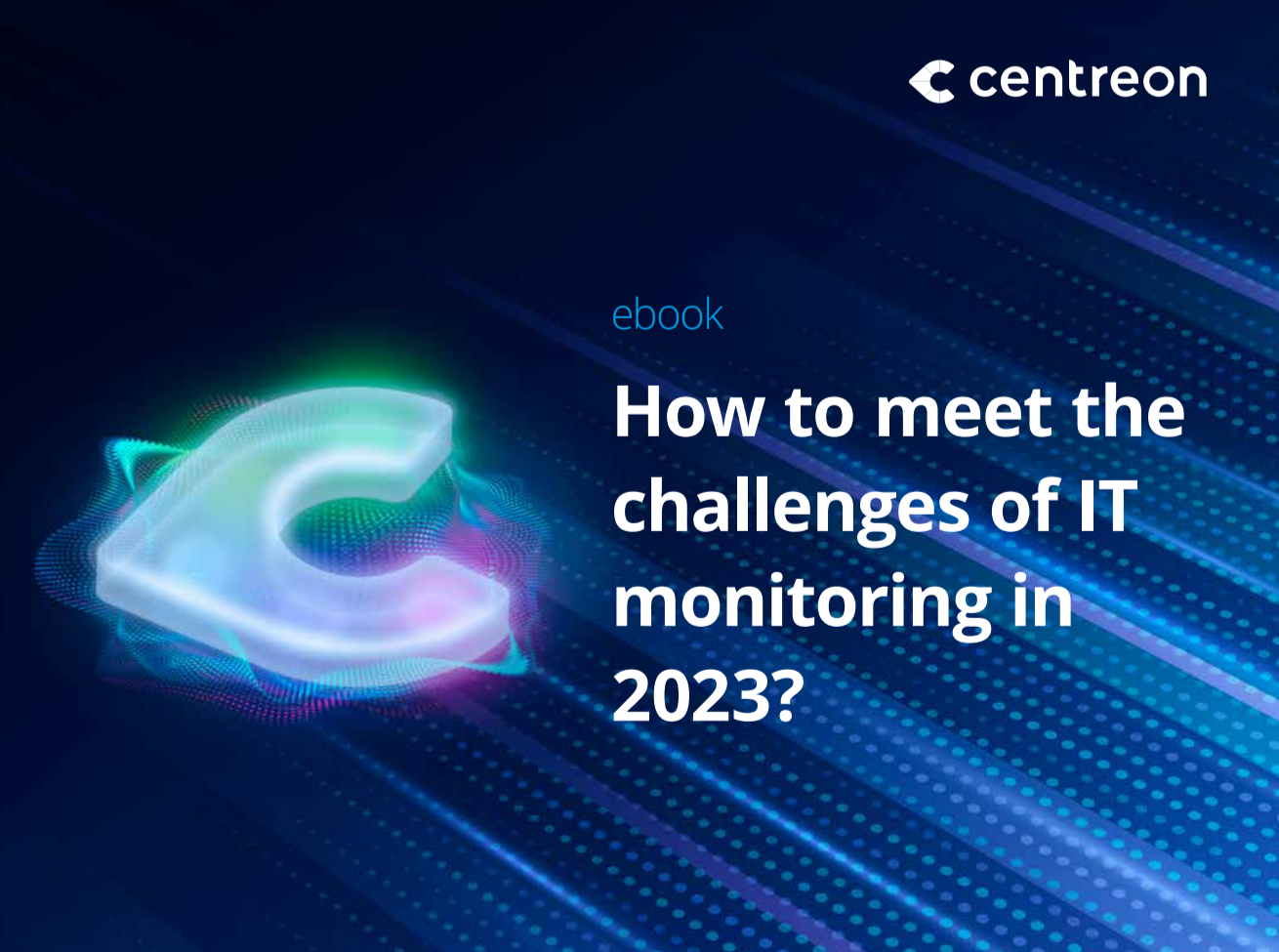 Driven by the advent of hybrid work, companies have accelerated their digital transformation over the past two years. Their IT environment has become considerably more complex.

The operational performance of companies and their control of the IT system are now totally interdependent. IT monitoring is therefore a strategic issue. Since the creation of value is now largely based on the use of new technologies, itb is crucial to control the IS in its entirety to ensure the smooth running of the company's operations.

Then, how do we meet the challenges of IT monitoring in 2023? Read more now in our eBook.
Download the ebook for free by filling in this form
ONE PLATFORM
TO RULE THEM ALL

NO MORE COMPROMISE
What if you were told there is a platform that brings all your Cloud & Not-Cloud monitoring needs together in one place? Too good to be true? Yet, this platform does exist, it's Centreon Cloud.
DISCOVER CENTREON CLOUD
Explore all the benefits of our new SaaS platform now:
A Total visibility of your IT
More agility and flexibility
EVEN MORE INFORMATION!
You are interested but still hesitate to take the leap?
Discover opinions of your peers and information and key figures of our solution.