Customer experience, the new challenge of Smart Monitoring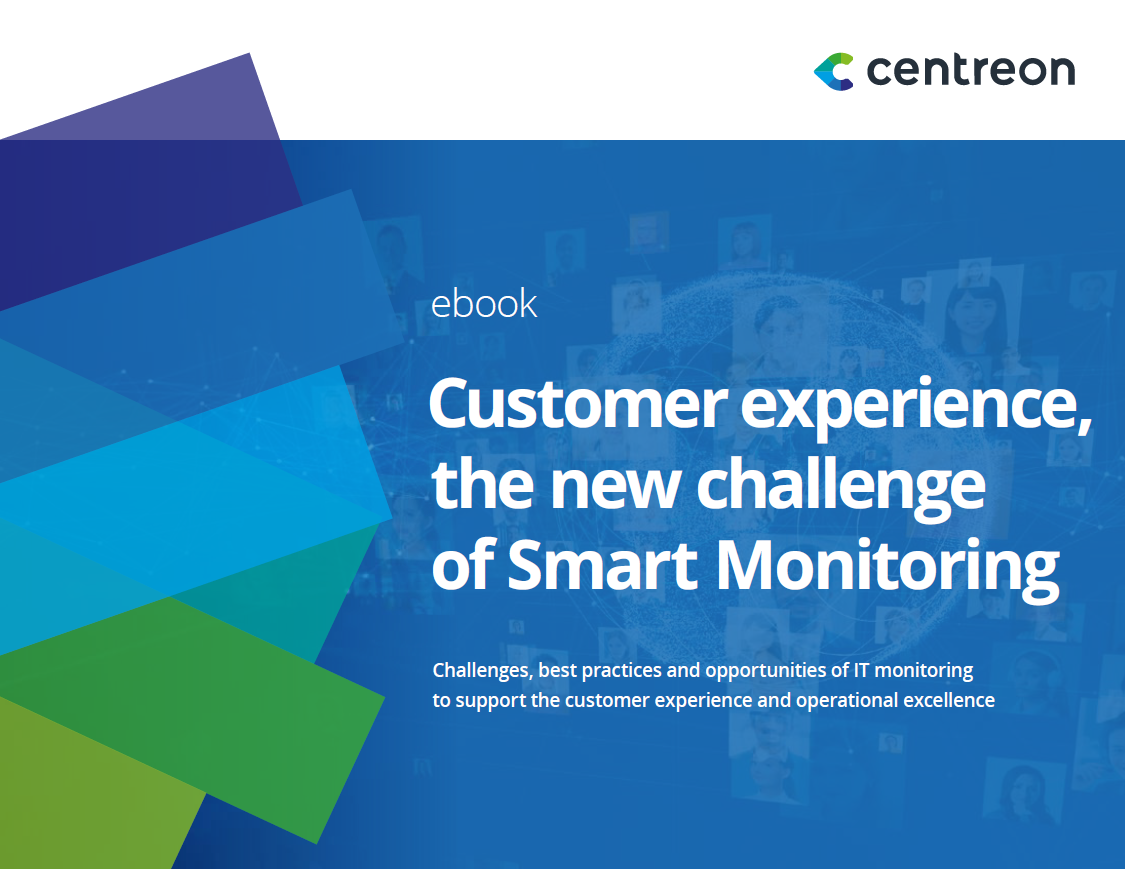 IT is the heartbeat of business in a global, hyper-competitive market that never sleeps nor slows down. It must be always-on — with networks, services and applications performing optimally and delivering seamless customer experience.

The world runs on IT. It is at the very core of everything we do today in business and our personal lives. It must be available whenever and wherever business operates — without compromise. No IT means no business.

IT is undergoing a transformation, and so is IT monitoring.

With this ebook, you will learn how to move from technical monitoring to performance-oriented monitoring to support the customer experience and operational excellence!
A 32 page ebook including nearly 15 testimonials from companies operating innovative IT monitoring, to understand the challenges, best practices and perspectives of IT monitoring to support the customer experience.
Download the ebook for free by filling in this form

The world runs on IT. No IT, no business.
The world is based on ever more complex and evolving technologies. This requires highly agile IT teams to streamline and simplify IT systems to better support business. Performance and availability must meet customer needs, challenges of competition and opportunities from IT innovation. As we pursue our never-ending journey towards ever more modern IT systems, technologies such as Artificial Intelligence (AI), the Cloud and IoT both create opportunities and complexity.

The new practices of IT monitoring provide a clear, holistic view of the IT infrastructure in line with the company's goals to enable I&O to initiate transformation, unleash the full potential of the company and guarantee the ultimate customer experience.
In this ebook, which highlights the role and practices of IT monitoring to support the customer experience, you will learn
The challenges of customer experience for I&O teams in a strictly customer-centric digital era
The major evolutions from old-school monitoring to Smart Monitoring, refocusing I&O on the customer, hand in hand with the Business
I&O best practices for the 2020s to move to Smart Monitoring and adapt IT to Business
The perspectives offered by new technologies such as AIOps to conceive the monitoring of the future
IT monitoring and Customer Experience:
Welcome to the era of Smart Monitoring