Preparing for the Future of IT Monitoring
How to Ensure your IT is Growing Sustainably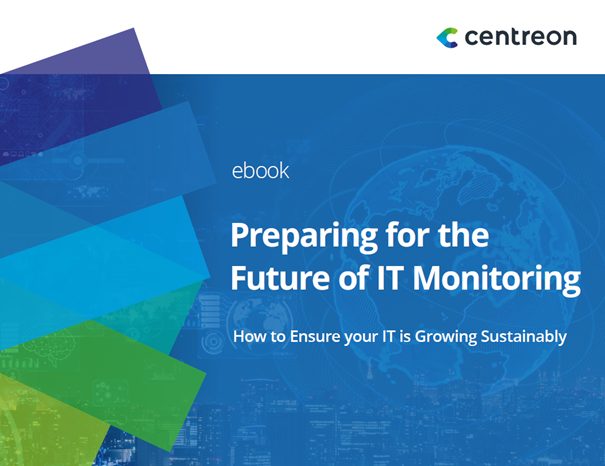 IT monitoring in organizations is crucial in ensuring availability, reliability and compliance of IT equipment and data. It goes far beyond merely supporting IT teams, as the COVID-19 pandemic has shown yet again how essential IT monitoring is to ensure business continuity.
This is all the more true in times when we are compelled, through social distancing, to fully embrace the era of telework and the contactless economy.
Let's take a look at the major 2021-2023 monitoring trends that will help you develop a sustainable, high value-added monitoring strategy.
Download the ebook for free by filling in this form

In this ebook, you will find key insights about:
The value of IT monitoring
The impact of COVID-19 upon IT monitoring budgets
IT monitoring priorities over the next three years
Level of complete satisfaction with IT monitoring tools
Common benefits of IT monitoring tool
Top five key criteria when choosing IT monitoring tools
Regional differences between North America and Europe in IT monitoring tool usage and trends
This ebook presents the findings from the State of IT Monitoring, a survey of 600 IT management and Tech/Ops respondents globally, from organizations of 500 or more employees. Organizations came from a range of public and private sectors in the US, Canada, France, UK, Germany, Italy and Spain.
Download this ebook to learn more about:
The monitoring landscape: current practices and impact of COVID-19 on usage…
The direction of IT monitoring: impact of new technologies and need for business-aware IT monitoring
The potential of IT monitoring tools to support business excellence
Regional differences between North America and Europe
Preparing for the Future of IT Monitoring