7 Essential Monitoring Best Practices for Extended IT Visibility
Which essential monitoring features can assist your organization in monitoring hybrid and multi cloud IT architecture?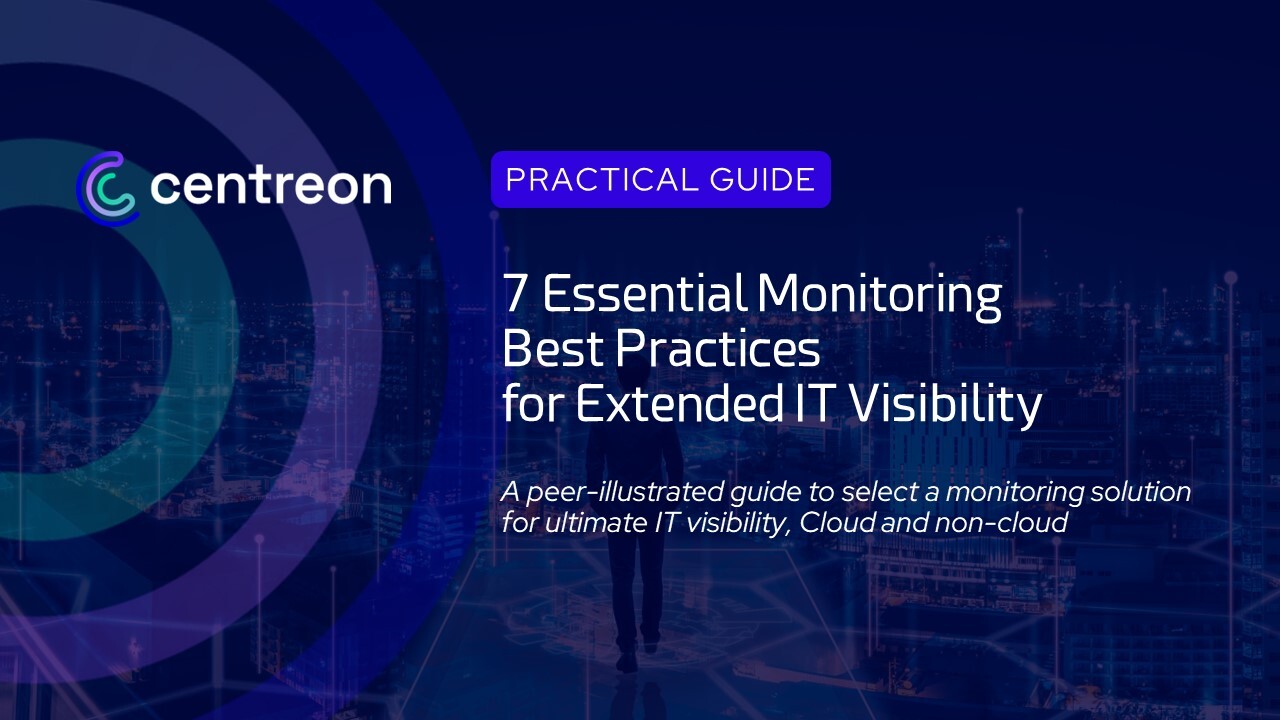 Is your organization monitoring hybrid infrastructure? Do you want to know if your monitoring tool is delivering the IT visibility you need to ensure business performance?

With this practical guide, you'll discover 7 essential best practices for extending your visibility across your IT infrastructure. This will enable you to improve your monitoring strategy to better ensure the availability and quality of your business services.

Don't wait any longer, explore the guide today!
Download the
guide
for free by filling in this form
Are you sure you have the right solution to monitor your

hybrid infrastructure?
Discover all the best practices for hybrid monitoring with our guide!
7 Essential Monitoring Best Practices for Extended IT Visibility