IT MONITORING: I&O's Secret Performance Booster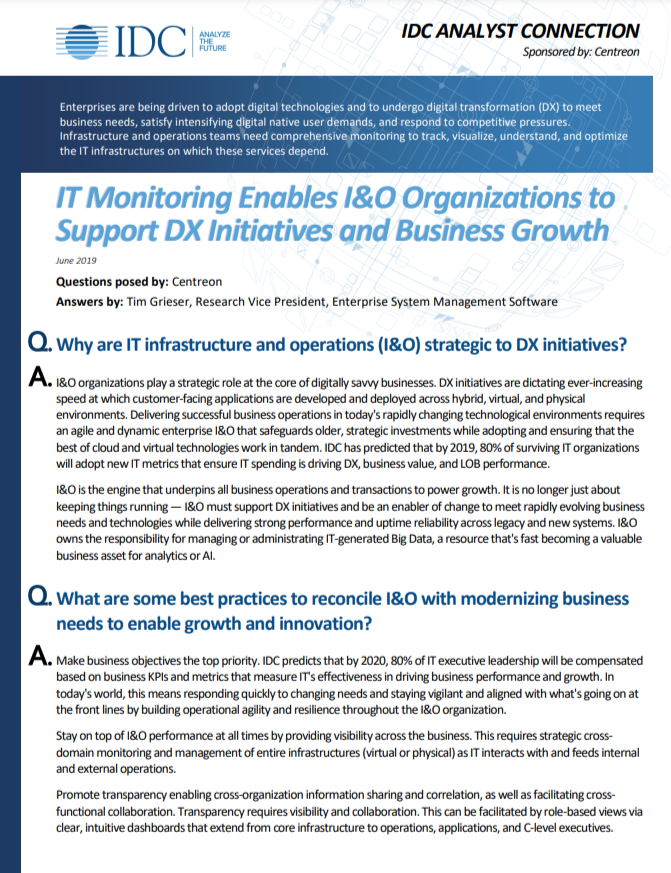 "By 2020, 80% of IT executive leadership will be compensated based on business KPIs and metrics that measure IT's effectiveness in driving business performance and growth." – IDC

Shortening the path between I&O and Business Results.

I&O teams are the new gatekeepers of the business strategy. As user demands and competitive pressure explode, how can they be better supported in playing this pivotal role?

Read this short and to the point IDC Q&A discussion to help prepare your case for the tools and best practices that naturally align I&O to business goals.
Monitoring centered on business activities that engage LOB managers
Streamlined operations from traditional to cloud, from core to edge
Consistency across teams and geographical locations
IT MONITORING:
I&O's Secret Performance Booster