Painless Hybrid IT Performance
Stay ahead in our increasingly complex, hybrid world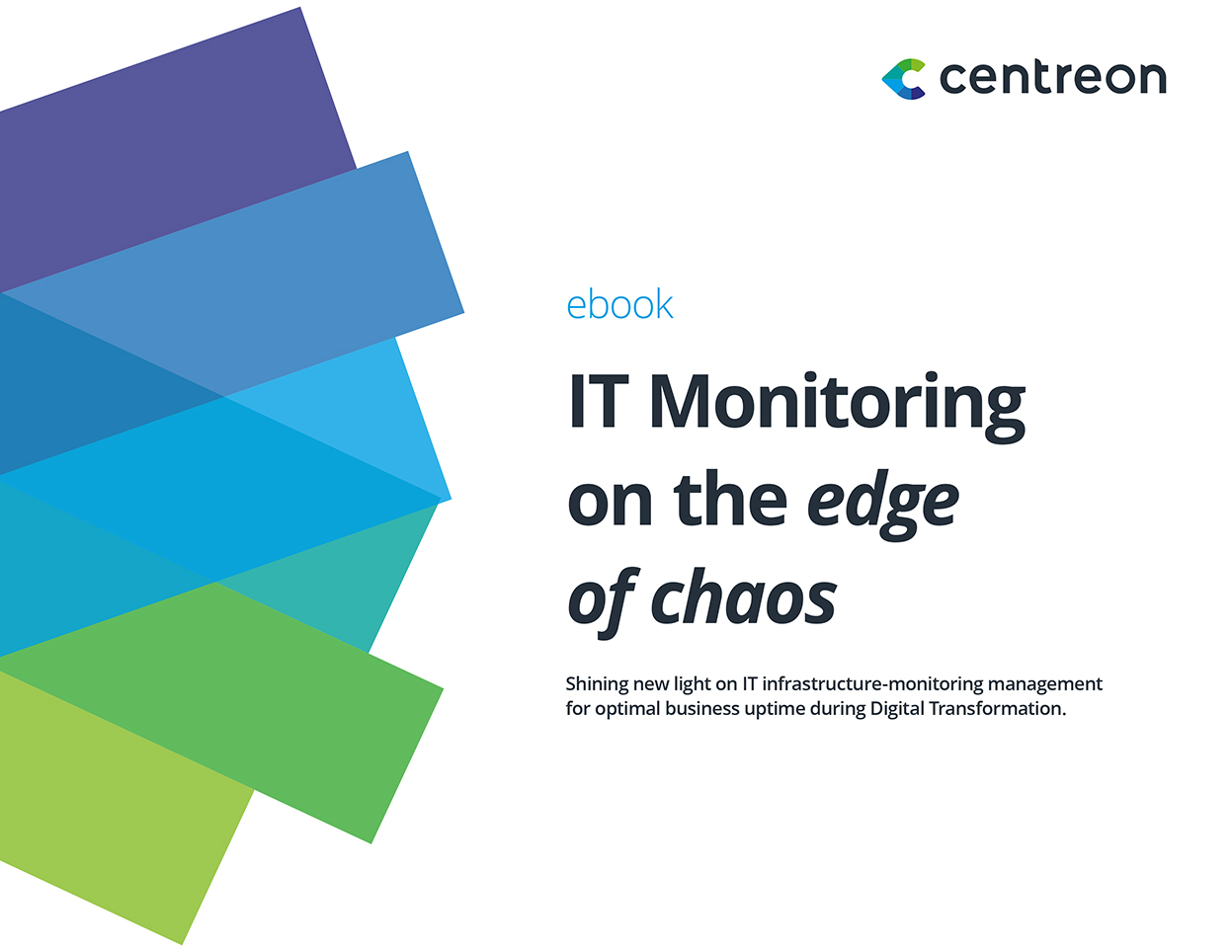 How well are you coping with all the disruption? Learn how to fill the visibility gaps in your sprawling, hybrid infrastructure.

For 16 years, Centreon has been delivering open and flexible IT Monitoring solutions that provide 24/7 performance. We are preparing and equipping our hundreds of clients to face the ongoing digital transformation companies are experiencing. Businesses around the globe trust us to monitor their widening scope of IT ensure performance and pre-empt outages, from core to cloud to edge.

We help IT pros navigate the transition, while keeping operations performing. Our experts are prepared with solutions developed firsthand with decades of experience. If Digital Transformation is the destination, we can help you navigate to a stellar IT experience for your end users.
Download the ebook for free by filling in this form

Download this ebook for answers to these questions:
Can hybrid IT be your strongest ally?
How do I optimize my cloud spend?
How can I save time and reduce the complexity in managing cloud, containers, physical and IoT objects?
How do I gain insights on the ROI of IT innovation projects with the data I have on hand?
Can IT monitoring data help predict and manage end-user experience?
What's the easy route to overall IT agility?
IT Monitoring on the Edge of Chaos
Stay ahead in our increasingly complex, hybrid world