MSP and IT Monitoring
Innovation strategy and growth opportunity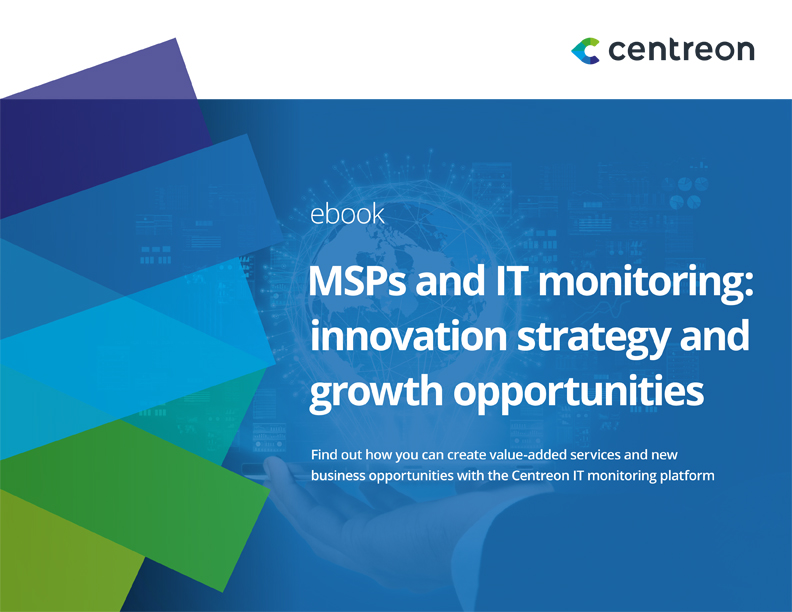 As an MSP in a rapidly-changing market and reduced time-to-market, you are facing a new challenge: supporting your customers in their strategic digital shift while continuing to keep up with your everyday demands… Find out how you can create value-added services and develop new tools thanks to Centreon's IT Monitoring solution, your best ally to manage a new generation of IT systems that extend from Cloud to Edge!
16 pages of key learnings from 10 MSPs to understand the opportunities offered by Smart Monitoring in creating value-added services for your clients with the Centreon MSP Edition.
Download the ebook for free by filling in this form

"By 2023, two-thirds of MSPs will be generating at least 50% of their income from managing their clients' Edge environments" – Gartner.
In order to seize the new growth opportunities offered by IoT, Cloud and Edge Computing and adopt a winning strategy, MSPs must meet the challenge of integrating a monitoring platform into their operations center, to guarantee them operational excellence by providing a holistic view to their teams and their clients.
In this ebook, which highlights the role of Smart Monitoring in creating value for your clients, you will learn
How the new IT infrastructures will help you rethink the role of MSPs, from Cloud to Edge
What Smart Monitoring can do for you and how it can turn into a new growth opportunity
How to create immediate value for your clients thanks to the tools provided in Centreon's dedicated MSP Edition monitoring solution
How to take full advantage of Smart Monitoring to offer new services to your clients, just like the MSPs from all around the world providing feedback
MSP and IT Monitoring:
Innovation strategy and growth opportunity