Selecting the Right IT Infrastructure Monitoring Tool
Download the SPARK Matrix™ IT Infrastructure Monitoring Tools Analysis for 2022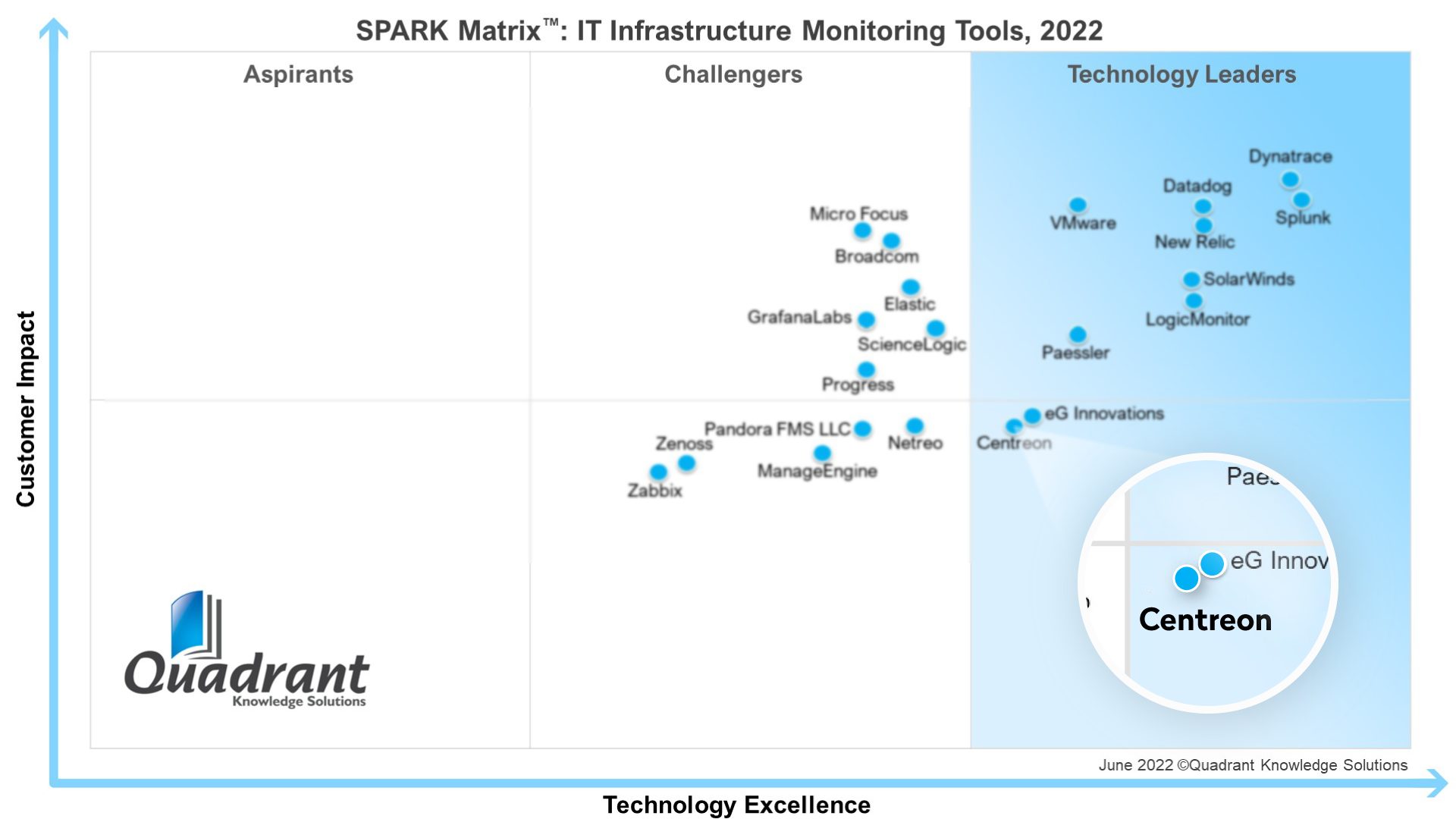 The IT landscape is changing and with it, the needs for IT infrastructure monitoring. Just one underperforming element is enough to degrade the final user or customer experience, affecting in turn business performance. IT decision makers are thus looking to replace obsolete ITIM tools and acquire the latest ITIM capabilities. But with dozens of vendors to choose from, what should you be considering to make the right selection?
Download the study for free by filling in this form

Independent research to help select your next ITIM platform
The Quadrant Knowledge Solutions' SPARK Matrix™ includes a detailed analysis of global market dynamics, major trends, vendor landscape, and competitive positioning. The study provides competitive analysis and ranking of the leading technology vendors in the form of its SPARK MatrixTM. The study offers strategic information for users to evaluate different provider capabilities, competitive differentiation, and market position.
Centreon positioned as the Leader in the 2022 SPARK Matrix™ for IT Infrastructure Monitoring tools by Quadrant Knowledge Solutions
The Quadrant Knowledge Solutions SPARK Matrix™ provides competitive analysis & ranking of the leading IT Infrastructure Monitoring tool vendors
Centreon, with its comprehensive technology and customer experience management, has received strong ratings across the parameters of technology excellence and customer impact
Selecting the right IT Infrastructure Monitoring Tool
SPARK Matrix™ IT Infrastructure Monitoring Tools Analysis for 2022